Mission
The "Wa" of our name Waraku, stands for "Japan" and "Peace", while "Raku" stands for "Enjoy".
We engage in our activities to provide the best opportunities for everyone, to peacefully enjoy Japanese culture.
Topics
2018.06.28 2019.01.23 2019.01.30
We are very honored to be introduced on a outstanding traveling blog "We are the Earth". http://wearetheearth.nl/de-samoerai-leeft-voort-in-kyoto/ Yalou was a kind and great person, with pure interest and respect towards the Samurai culture. We hope you can take a look at the blog, and visit her Instagram as well. Thank you. "We are the Earth" Instagram page: https://www.instagram.com/wearetheearth.nl/ ーーーーーーーーーーーーーーーーーーーー -English translation of the blog- The samurai lives on in Kyoto With a little effort I manage to open the small, wooden door. It creaks as if it's about to break. When the passage is just big enough I slip through and enter a 250 year old samurai house. With...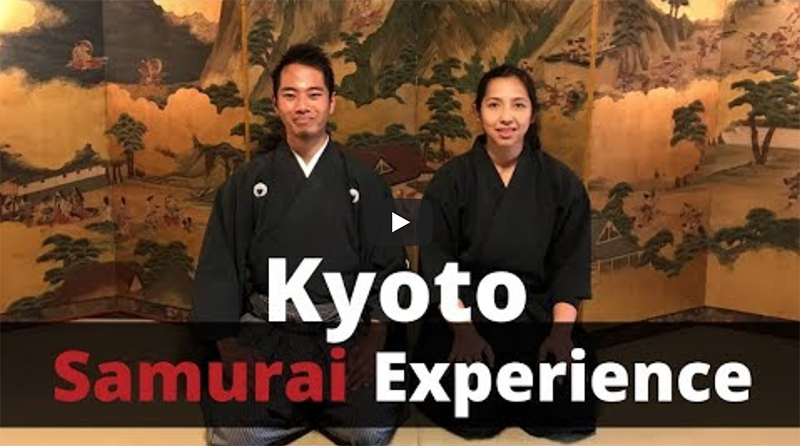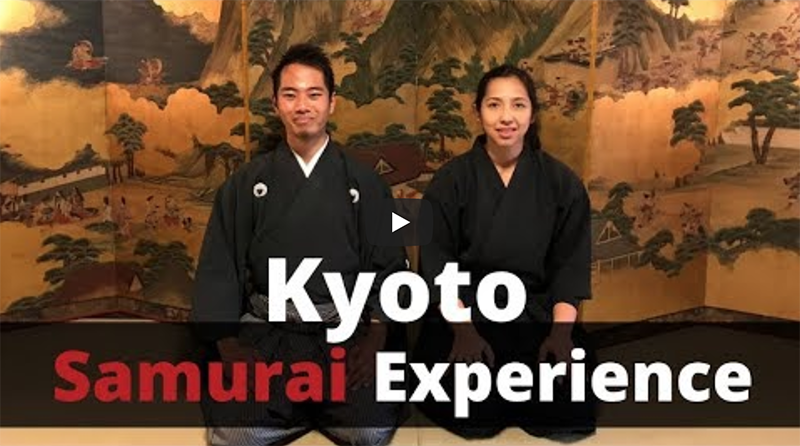 We welcomed an influencer from Brazil We had an influencer from Brazil, Vida de Tsuge come to our Kyoto Samurai Experience. She was a very nice women, willing to spread the way to travel Japan, and enjoy Japanese culture. This time, we are very honored that she has made a Youtube video, introducing our activity. https://www.youtube.com/watch?v=nkojgpv4uZU&t=96s [embed]https://www.youtube.com/watch?v=nkojgpv4uZU&t=96s[/embed] Thank you, Vida de Tsuge! ーーーーーーーーーーーーーーーーーーーーーーーーーーーーーー Site: http://vidadetsuge.com.br Facebook: http://facebook.com/vidadetsuge/ Instagram: http://instagram.com/vidadetsuge/ Twitter: https://twitter.com/VidadeTsuge Pinterest: https://br.pinterest.com/vidadetsuge/
Your Samurai story awaits here.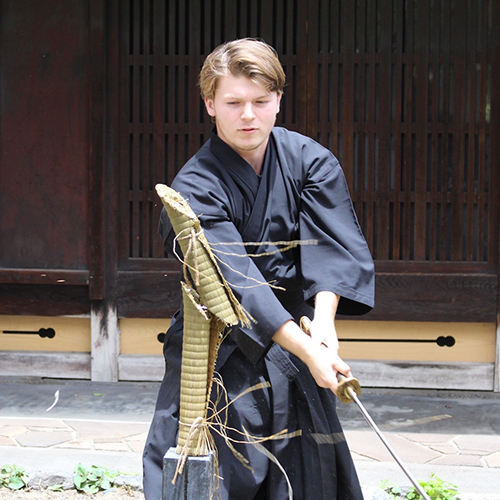 Bushido
Learn the way of the Samurais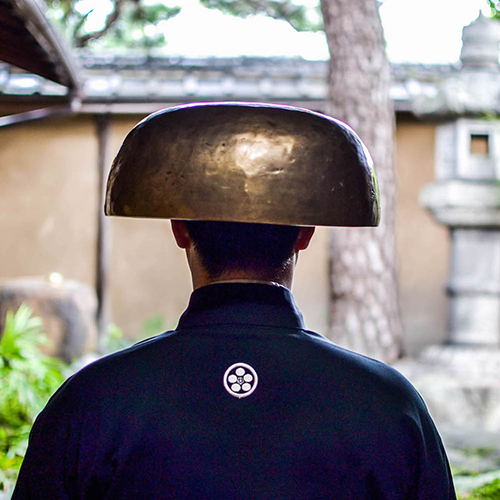 Katana
Wield a real Samurai sword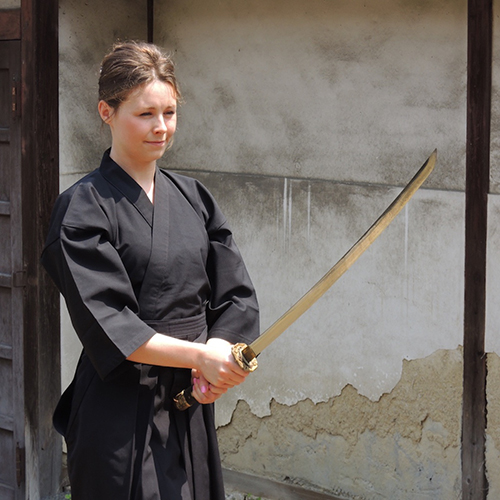 Zen
The meditation to train the mind
A private dinner show, just for you.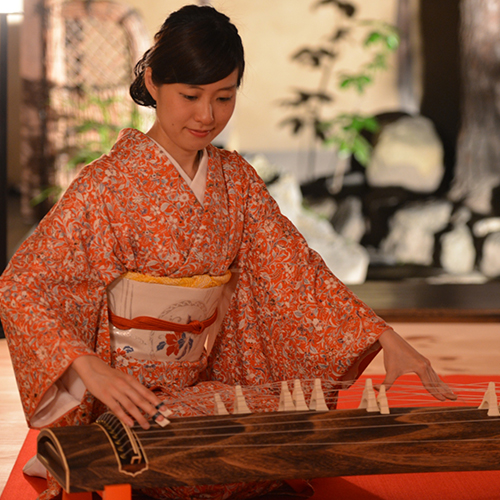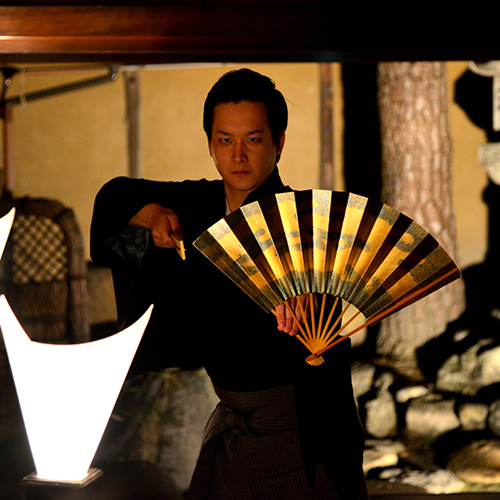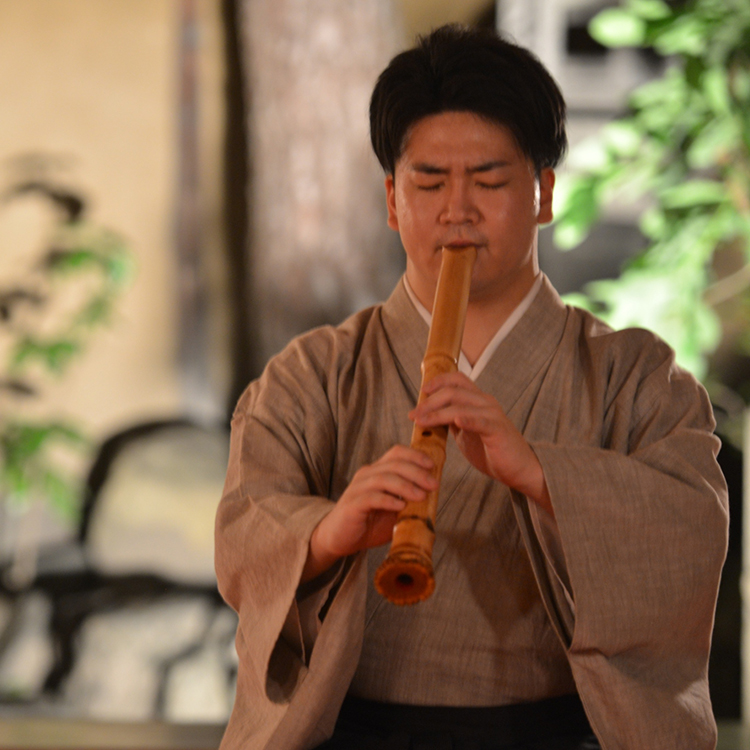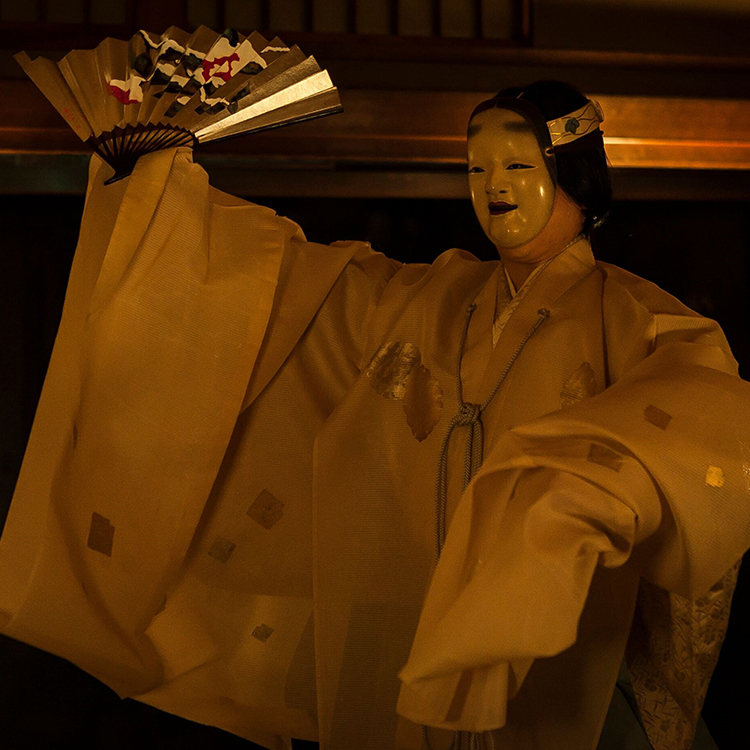 Dinner shows of traditional Japanese theater art
Private dinner shows at a 250 year old Samurai residence.
A truly unforgettable evening of Japanese culture.